Meet our Team
We have been serving the travel needs of the Fox Valley from locations in St. Charles since 1962. From the time when Betty Wilson first opened it, the agency has continued to grow and evolve into the area's leading travel company. After being on Main St. for many years, in 1996 we relocated to our own building on Illinois Ave. We specialize in personalized vacation planning and our team consists of travel consultants who each have 20+ years of experience.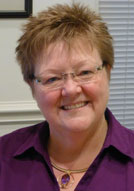 Janet Foster, President

Janet, the 2012 recipient of the MAST Travel Network President's Award, honoring her expertise and dedication to the travel industry, has owned and operated the agency since 1986. She has visited over 38 countries on 6 continents and is always ready to add more to her list! Janet is a pro at planning those unique, custom designed, multi-country itineraries. She especially enjoys wildlife and adventure travel. Two of her favorite destinations are the Galapagos Islands and Africa.
Janet also enjoys the Hawaiian Islands and is a designated Hawaii Specialist. She is a graduate of the Disney College of Knowledge and has sailed on Disney Cruise Line. As an agency member of CLIA (Cruise Lines International Assoc.), she has had the opportunity to attend many ship inspections and sail on pre-inaugural celebrations. Please contact her any time with your challenging itineraries, comments and questions.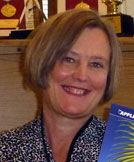 Diana McClow, Travel Consultant


Diana McClow, is a "Million Dollar Agent" award winner who brings over 30 years of experience in the travel industry to our staff. Personal attention to her clients has earned her a reputation for thoroughness and attentive care when planning a unique vacation experience.
Visiting many domestic and international vacation locations has given Diana first-hand knowledge of those destinations. Diana has traveled to six continents and has taken over 30 cruises throughout the world. Obviously an avid cruiser, she has cruised the Panama Canal, the fjords of Norway, the Greek Isles, the Seychelle Islands, the Galapagos Islands, the East Coast, and visited most of the islands in the Caribbean. Diana has also cruised some of the European river waterways. When her journeys are closer to home, you'll find her on the beach in Mexico or the Caribbean.
Call her for help planning your next international trip. Chances are, she's been there!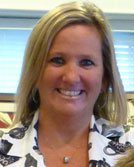 Tammy Moudy, Travel Consultant

Tammy has been a travel consultant for over 25 years and is a "Million Dollar Agent" award winner. She truly enjoys the travel industry and continually updates her travel education. Currently she is a Disney Specialist, Hawaii Destination Specialist and has numerous Mexico and Caribbean Islands Specialist designations. She has also been awarded certifications from Celebrity Cruises, Royal Caribbean Cruise Line, Princess Cruises and Cunard.
She has recently been named Honeymoon & Destination Specialist by the Travel Agent Academy. Her numerous trips to the destinations and connections with wedding coordinators at the major resorts in Mexico, Caribbean, Hawaii, and Tahiti enable her to help couples and their guests experience amazing destination weddings!
Tammy takes great pride in her ability to put clients at ease and to sift through their wishes to ultimately reach the "perfect travel experience" for them. Give her a call and let her make your next vacation a great one!